Announcements
Kealing Generation citizen students competed in Civics Day and took home the best middle school award for their work on Senate Bill 918. In the Generation Citizen elective, students learn about advocacy and democracy and are provided the opportunity to work with local leaders to solve an issue they are passionate about. We are trying to pass Senate Bill 918 which will require cosmetology license holders to take a course on identifying domestic violence with the intention of providing more options for women experiencing abusive situations. Congratulations to these student for their work.
Click here
to learn more about the course.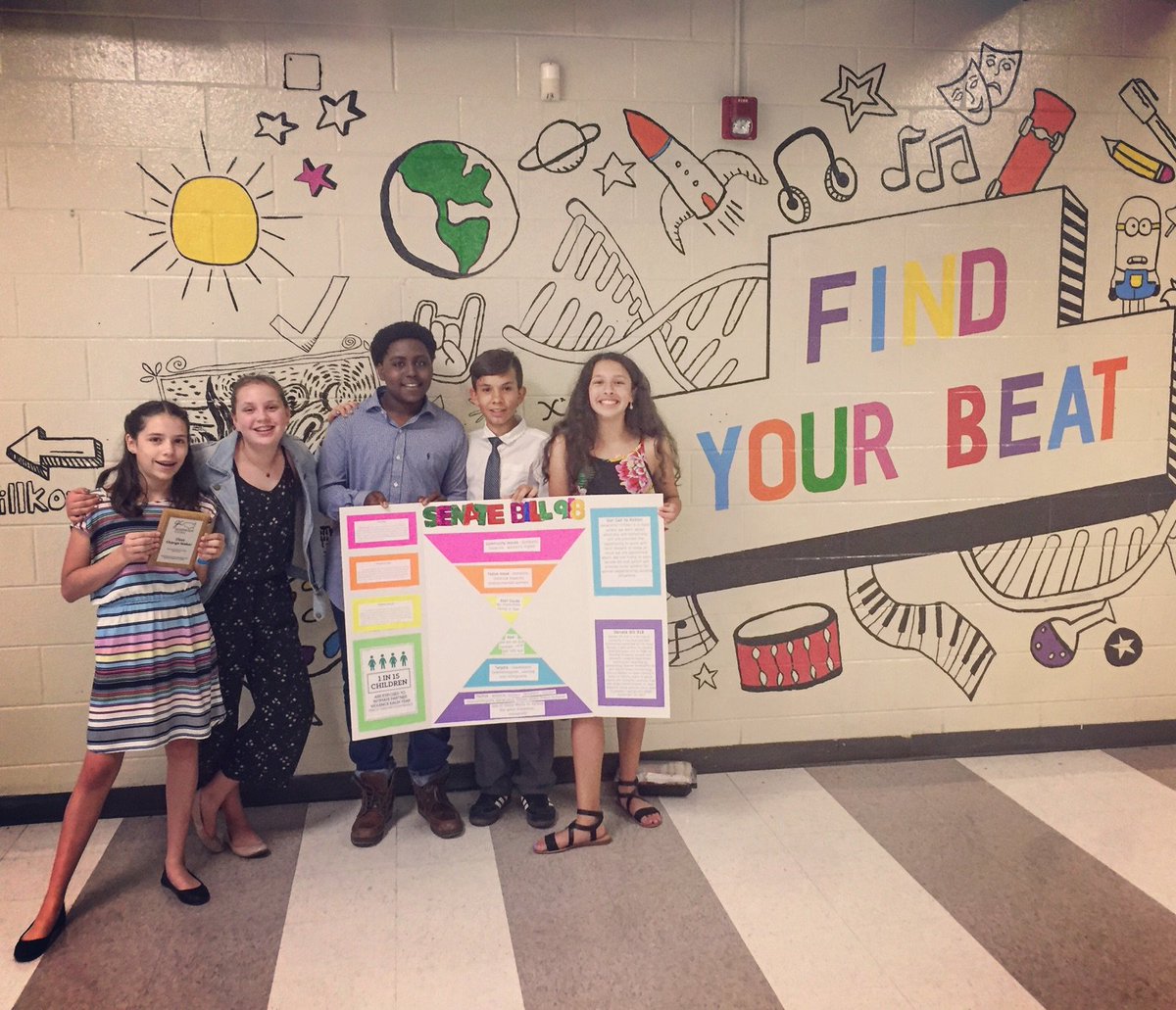 LAST CHANCE to buy your YEARBOOK!
Only 50 yearbooks remain.  Please note: we can not order additional books once we sell out.  Be sure to buy yours today.  Go to www.jostens.com.  Only 40$.  You won't want to miss it!  Contact Ms. Scott with questions.
What is Spanish for Spanish Speakers I?
Spanish for Spanish Speakers is a high school credit course designed to meet the needs of students who are Native or Heritage Spanish speakers or who have participated in Dual Language Programs. This course offers accelerated curriculum and some students will be prepared for Advanced Placement Spanish for college credit during their middle school years.
When is the Spanish Language Placement Exam?

All new Kealing students who are interested in enrolling in Spanish for Spanish Speakers during the 2017 -2018 school year must take the Spanish Language Placement Exam. This exam is designed to give the school information regarding each student's level of proficiency and to assist with academic advising.
When is the Exam?
Saturday, April 22, 2017
8:00 am – 10:00 am
Kealing Middle School
Interested students should
register for testing
between April 6 - 19. Please contact Christina Romero (christina.romero@austinisd.org or 512-414-2707 for more information).
Below is the schedule that students will be following during STAAR testing.  Please be reminded that visitors on campus will be limited as we work to maintain the best possible testing environment for our students.
March 28th  -   7th Writing/8th Math
| | |
| --- | --- |
| Testing Rooms / Non Testing Rotations | 7:30 – 1:15 |
| A LUNCH | 10:45-11:15     6th Magnet |
| B LUNCH | 11:15-11:45      6th Academy/Algebra (Finished Testers if possible) |
| C LUNCH | 11:45-12:15       TESTERS |
| D LUNCH | 12:15-12:45       TESTERS |
| E LUNCH | 12:45-1:15          TESTERS |
| A 4 | 1:15 – 2:47 |
March 29th –  8th Reading/ Advanced Math
| | |
| --- | --- |
| Testing Rooms / Non Testing Rotations | 7:30 – 1:15 |
| A LUNCH | 10:45-11:15     6th & 7th Academy |
| B LUNCH | 11:15-11:45      7th Algebra & Testers |
| C LUNCH | 11:45-12:15       TESTERS |
| D LUNCH | 12:15-12:45       TESTERS |
| E LUNCH | 12:45-1:15          TESTERS |
| B 8 | 1:15 – 2:47 |
Kealing 30th (Re)opening Anniversary
Who:
All Hornet Families and Community Members (past, present, and future)
When:
April 22, 10:00 am - 12:00 pm
Kealing originally opened in the fall of 1930 but was later closed in 1971 as a part of desegregation efforts. In the fall of 1986 the campus became a junior high both for students in the Kealing neighborhood and for students throughout Austin ISD who were accepted into the magnet program. We have completed 30 school years since the reopening.
Join us for games, tours, music, lunch, and fun as we mark this milestone with members of the Hornet community. Also, we will display Kealing memorabilia as a part of the event. If you have old photos, uniforms, t-shirts, et cetera that you are willing to donate for the display, please drop them by campus no later than April 18. Email
shauntay.black@austinisd.org
with questions.
We hope to see you at Explore Kealing! this Saturday, February 18, 2017 at Kealing Middle School from 10:00 am – noon. This event is designed for families that live in the attendance zone or plan to live in the Kealing attendance zone.  All families interested in learning more about the Kealing Academy Program are welcome to attend!
Meet Kealing teachers and staff.

Learn about core curriculum and elective options. 

Talk to students about their experiences.

Meet Principal Coburn to learn more about the campus and ask questions.
STAMP THE PASSPORT TO YOUR FUTURE!
Kealing Parents:
We have received the "all clear" from the Austin PD and AISD PD.  The situation has been resolved, everyone is safe, and we are resuming normal school operations.  Have a good weekend!
Dianne Carter
Magnet Director
Kealing Middle School
Kealing Parents:
This morning we were made aware of a situation in the community near campus, and we are in communication with the Austin Police Department to monitor the situation closely.  Our campus is in a reverse evacuation (meaning that everyone stays inside and transition continues within the walls of our building) until the situation is completely resolved to ensure our students' safety.  There is no imminent threat, but we are playing it safe and ensuring that all our students and staff remain within the perimeter of our building. 
Dianne Carter
Magnet Director
Kealing Middle School
Kealing Girls' Soccer - We would like to congratulate the Kealing Girls' Soccer Teams for their outstanding wins as the season opens.  
Please come out and support our girls this Saturday morning at McCallum High School at 9am and 10:30am as they play Fulmore Middle School.
  Go Lady Hornets!  Thank you Coach Ewald
* For dates and times for the games please see the Calendar in the "Events" section located in the left column on the Home page.
Please join Kealing PTA, in conjunction with Huston-Tillotson and Blackshear Elementary, for the Peace through P.I.E. Social and MLK Day of Service Saturday, January 21st noon-4pm.   If you have any questions, please feel free to contact Ms. Laura DiCarlo (lhdicarlo@yahoo.com) See attachment for more details.